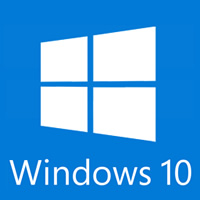 Following up from out previous article about the release of Windows 10 in June of this year (2015), I thought it would be worth providing an update on the current state of Windows 10 and to let you know of some further Windows related news.
As I always do when a new operating system is released I moved my work and personal machine across to Windows 10 pretty much straight away. I do this so that I can quickly build up first-hand knowledge and experience so that I can better support customers.
As such I've now had a solid 5 months working with Win10 and feel like I have learned enough about it to provide some more insight on it for our customers.
So How Is Windows 10 Standing Up To Daily Use?
I'm impressed, very impressed.
Windows 10 feels like a really stable system in general usage, I honestly can't remember a system crash, or even a program crash since I've been using it.
Over the past few months I've used my work PC for:
Microsoft Office work (Word, Excel, Outlook, etc…)
Internet work with Chrome, Firefox and the new Edge browser
Photo / image editing using Photoshop and Fireworks
Website updating & development with Dreamweaver and MS Visual Studio
Video recording and editing with Sony Movie Studio and Camtasia
Video conversion with Handbrake
Connecting to remote desktops with Teamviewer & MS RDP client
Windows 10 has handled all these tasks without any kind of issue at all. Some of the software I use is the latest version, so you'd expect it to work well with Windows 10, however some of the suites and tools I use are a number of years old, released well before Win 10 (and even 8) and they still seem to work flawlessly.
No problems to report there really.
Both of the annoying bugs I noticed in the first review also seem to have resolved themselves and I genuinely can't think of any other bugs or quirks worth mentioning.
What About Multiple Monitors?
As discussed in the previous article, Windows 10 handles multiple monitors well, similar to how previous versions did.
On release of Windows 10 our MultiView software did have a few compatibility issues however these have been resolved and it now integrates with Windows 10 better than ever.
Again, nothing bad to report here.
Making Windows 10 the Default Choice
When Windows 10 reached its release date we made the decision to keep Windows 7 as the default choice for all of our computers.
We dropped Windows 8 immediately as we genuinely couldn't see the point in it any longer, but we knew many customers were familiar with Windows 7 and were potentially apprehensive about jumping across to a brand new operating system, so we kept it as the default option.
Today we have switched to Windows 10 as the primary choice for all of our systems, this has been done for 2 reasons.
Firstly, as you can probably tell from my thoughts on Windows 10 above, I like it and I think it is perfectly stable enough to use on even the most demanding systems.
You also need to take into account the Microsoft are actively trying to push all Windows 7 and 8 users across to Windows 10 by the way of a free update and a (fairly) easy upgrade system.
Apparently Microsoft will be stepping up efforts in this area next spring making it an automatic update, whilst this can be avoided, if you were to go for a Windows 7 system now and then move to 10 later then you may as well start with Win10 now as its always better to install in fresh rather than upgrading from an existing system.
Windows 7 was released in 2009 so at the time of writing it is already a 6 year old piece of software, if you put it on a new machine which you expect to have for the next 3 – 4 years you will be running it on 10 year old software which most likely isn't going to effectively use the newer technology in your PC as well as a newer operating system.
For the above reasons we were pretty certain that we would be making it the default choice on all our systems pretty soon however another factor has solidified this choice for us.
Essentially it is now very difficult for us to buy Windows 7 Home Edition, none of the main UK distributors have copies of it and our sources at other suppliers are telling us that once their already limited stocks run out then that will be it.
Windows 7 Professional has better availability however it is the more expensive version compared to the Home edition.
So, our hand has been forced, sort of, however it was genuinely a change we were on the verge of making anyway.
Windows 10 Home Edition is now the default choice on all of our computers, you then have the option of upgrading to Windows 10 Professional. For the time being you can also choose Windows 7 Professional however this will disappear as stocks dwindle.
I think that pretty much covers everything, as ever, if you have any questions about Windows 10 or anything else, just let us know.
Written by Darren @ Multiple Monitors
Last Updated: November, 2015