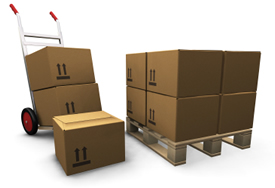 At Multiple Monitors our ethos is 'keep it simple', therefore all our prices include Free UK Mainland Delivery as standard!
What happens when you order?
A soon as we receive your order we begin to put together all the components of your desired multiple display system and / or computer. As the system is configured to your exact specifications by our engineer we keep in constant touch with you via email.
Once we have your new display system or computer ready we fully test it before packaging carefully and arranging for delivery to the address provided in your order.
As soon as your new products are in transit we will update you with a delivery time from our couriers.
We do our upmost to get your new display system to you as soon as we can, however due to our unique custom build process we state a standard 5 working day dispatch time on all our multi monitor displays.
If you need something quicker please ask us upon ordering and we will do our best to meet your needs.

International Orders
We are more than happy to accept orders from outside the UK please see our dedicated International Orders page for full details.